Rich Meet Beautiful Review
Last Updated on February 2, 2023 by Jeffery Maxwell
In concrete terms, sugar dating is a network for men or women, often older (or even very old), often married, rich, or financially able people, who are looking for adulterous encounters with young girls or boys much younger than themselves. Sugar Daddies or rich women "help" their Babies financially by offering them gifts or money.
Rich Meet Beautiful is a popular platform but how good is it really? Are the members reliable and serious? Can we trust this dating website to find what we are looking for? How many members are there? We will tell you more in this Rich Meet Beautiful review.
Price
1-month subscription – $70

3-month subscription – $60

6-month subscription – $50

12-month subscription – $40

Visitors
35,000
Male-to-Female Ratio
69% males to 31% females
Good for
Finding a sugar partner,
Registration
Free
Mobile friendly
Yes
Site
https://www.richmeetbeautiful.com
Short Overview of Rich Meet Beautiful Sugar Dating Site
To get started, let us show you what this sugar dating site encompasses. It's hard to describe all the features, but here are the most important ones:
Men and women are looking for each other. There are rich men and young ladies
The design is clear and contemporary
There are many beautiful women
Male members need to have a premium subscription to send private messages
To complete the premium subscription, you need the app
Sugar lady can send free messages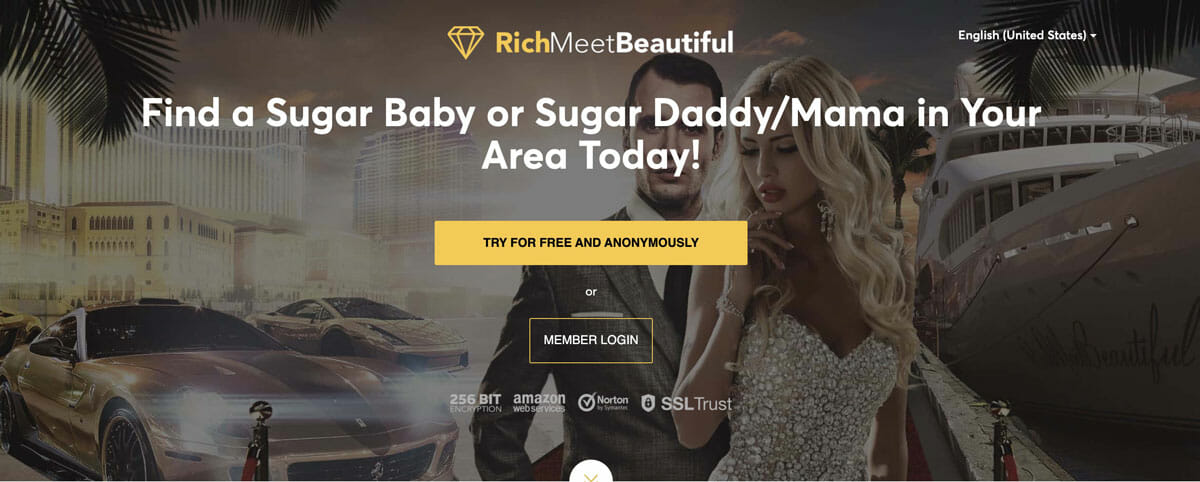 Main Features
Registration takes about 30 minutes
Members can open private galleries
All users have to verify themselves via SMS
We recommend you put a profile picture right away so that you can also see the photos of other members. Otherwise, you won't be able to see photos of genuine young women.
RichMeetBeautiful offer special features for paid sugar daddy members. If you like what you see the attractive singles match your expectations, you should then subscribe to the premium version to be able to take action and send the first message to hot girls.
If you decide to get down to business and take out a subscription, you are guaranteed to avoid more fake profiles. You can start the search by indicating the age of the person you are looking for. The site attracts men and women of different characteristics.
To choose men and women properly, you can also use advanced search filters that include height, weight, annual income, or assets. Don't forget the concept of the site, which is supposed to gather rich guys ready to spend for their Baby.
Rich Meet Beautiful Sugar Daddy Dating Site Registration
The registration process takes a little time, and you can answer the questions in about 30 minutes.
The information you fill is partially transferred to your profile bio.
You need to verify your identity, which is done by typing in one of the private keys you receive on smartphones.
You get it via SMS and type it in to finalize the registration on dating sites.
There is a certain trick to viewing the photos of other viewers. Rich Meet Beautiful doesn't allow you to see the pics of featured users if you don't have the photos yourself. This is done to avoid people creating profiles for the sake of seeking sexy photos. Furthermore, you need to have your photos approved so you can't upload stock images of some random person.
There is also a possibility of creating private galleries. This attracts more rich men as they want to see what beauty you can amaze with. You don't have that many options for customizing your profile, but at least describing yourself is a free feature. People don't need you to tell the story of your life, but at least you add some individuality to show that you don't belong to fake accounts.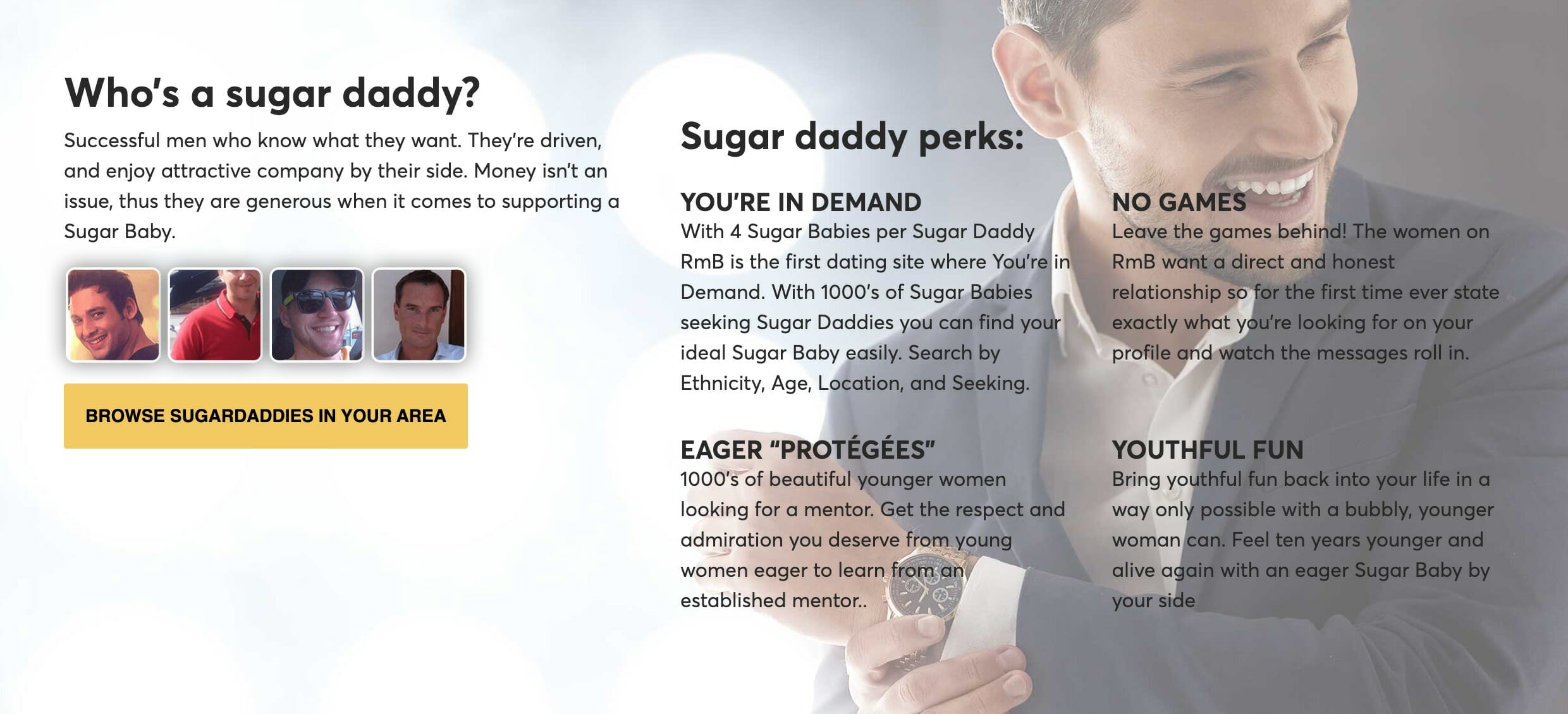 Membership Structure of Such Dating Sites
You have to be financially comfortable because that is part of the concept of this popular dating site. You can give money, offer virtual gifts, dinners, or vacations to a sugar baby.
Sugar Babies are often young girls students (but there are also men) in sometimes precarious situations, who are looking for easy and quick solutions to earn money. Many of the girls enjoy being treated like princesses and receive gifts from would be entrepreneurs.
The Sugar Daddies are mature men, often executives, CEOs, or in positions of responsibility in their companies. Young ladies and men who are Sugar ladies are generally between 18 and 26 years old. As for the Sugar Mama women, they are in their fifties. A sugar daddy can be much older.
Making Contact
Chatting is the main option for communication
You can send gifts to a sugar baby
Premium member can start a video call
A female sugar baby can send messages for free
Everyone can send winks for free
The main dating style on Rich Meet Beautiful is to start a private chat. Premium users are more likely to get a reply if they shower sugar baby with gifts. Generosity opens up many roads in the sugar lifestyle. You can pay for those gifts via credits.
In addition, it is possible to send a "wink" which is free of charge. It is something that most sugar dating sites lack. The winked member receives a notification and can then start private messages whenever they want.
Cost and Pricing
Most dating sites allow users to purchase credits to use their features. Rich Meet Beautiful follows another structure. It allows you to choose a premium subscription plan to transfer to premium. You can change your plan in the settings tab. The prices are as follows:
| | |
| --- | --- |
| Period | Price |
| 1 month | $70 |
| 3 months | $60 per month |
| 6 months | $50 per month |
| 12 months | $40 per month |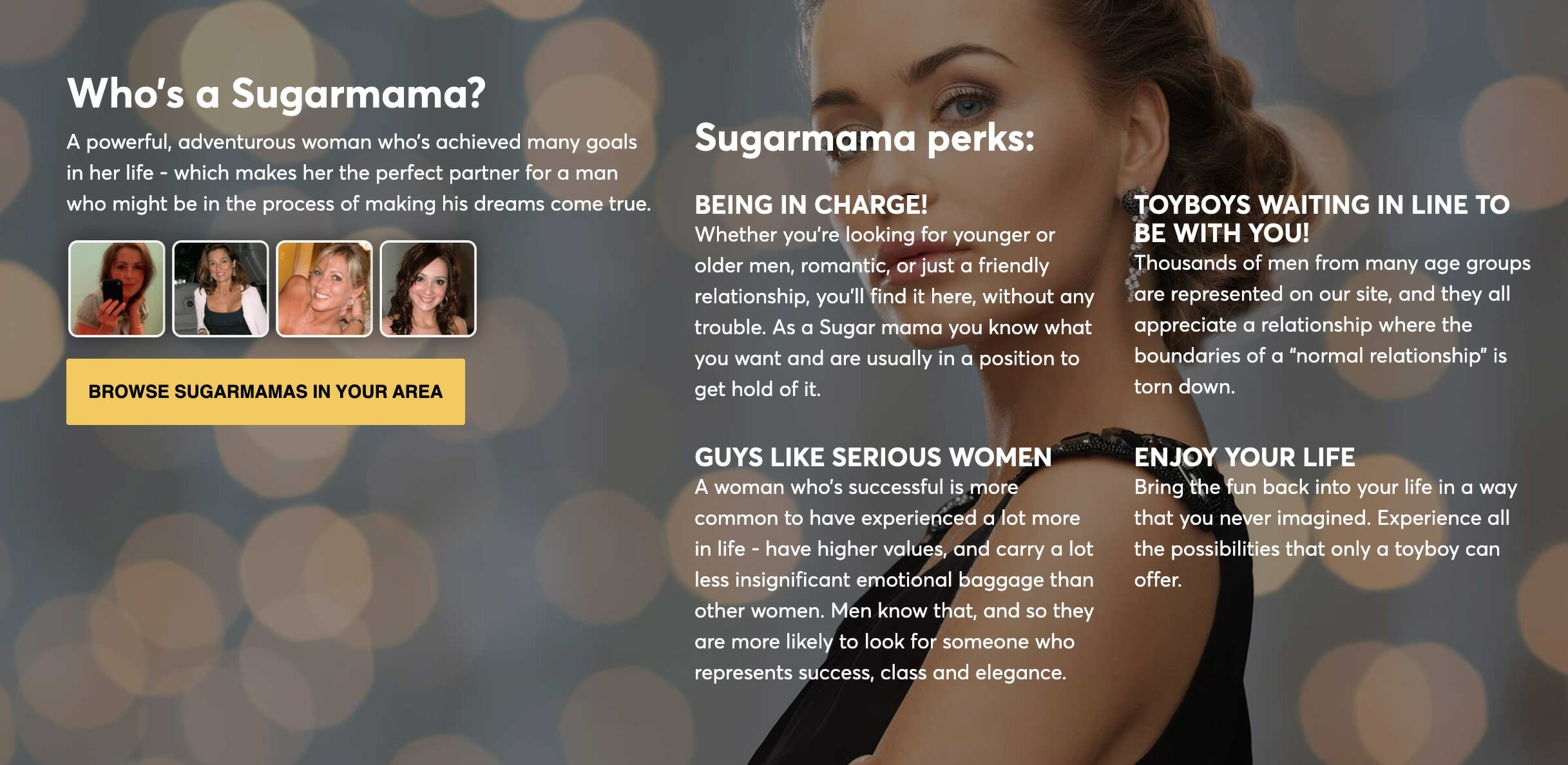 Free Features
The thing about the Rich Meet Beautiful dating site is that its full potential reveals when you get a paid membership. This is an indicator of quality as paid services guarantee security, have good staff and try to suggest you some attractive company. However, sites have to let free users navigate their service as it allows them to understand whether they want to go to what premium membership offers. Additionally, there are some free features:
Viewing other sugar dating profiles
Winks
Free communication for a sugar baby
Deactivate profile link
Paid Features
As we mentioned before, messaging for sugar ladies is completely free. It is understandable as more and more genuine young women struggle to pay for a membership. In the case of a sugar daddy, the price should be irrelevant and pale in comparison to what they earn. If they go for paid membership, they gain the following features:
Communication for a sugar daddy
Sending gifts on sugar dating platforms
Targeted search entries on sugar dating platform
See visitors
Making gifts through sugar dating platform
Rich Meet Beautiful App
The sugar dating app has an easy design and is easy to use
You can download it free of charge via the App Store, GooglePlay Store or find it through Google Search
The app is your main way of trying premium membership
You can access Rich Meet Beautiful by using an app. It's available for free in the Google Play Store and App Store. The mobile app is your main way to upgrade to a premium membership. What is nice is that the app has all of the key features that are present on the desktop version. This allows for high mobility and increases user activity.
Profile Customization
People can create private galleries with amazing photos;
You can see normal pictures most of the time;
The site staff constantly reviews the profiles;
You cannot view the profile photos unless you are a registered user.
As with many major competitor's sites, what stands out about Rich Meet Beautiful is that the female members put more effort into creating profiles. However, the men try to attract a sugar baby by detailing their annual earnings. If you want to be an anonymous person, however, many profile pictures can be blurred. If a user trusts you, then they might give you access to private photos.
Bio
Bio is a bit different from your usual biography. You are not here to write memoirs for other users. Plus, revealing too much private information might attract fake profiles. Bio is a short description of what makes you a suitable partner. You should leave something there that sparks interest and leaves a bit of intrigue for users on a dating site.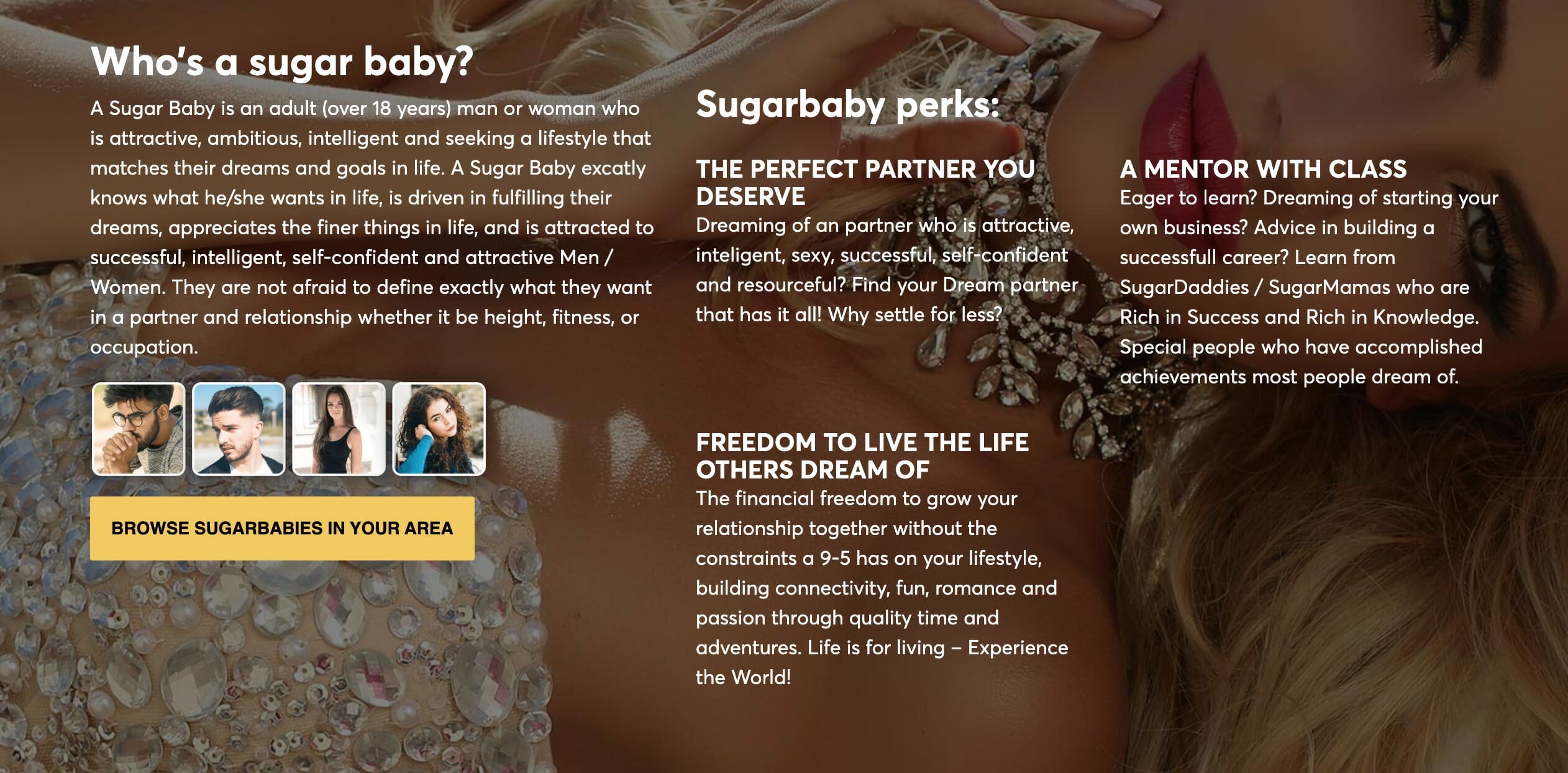 Lifestyle
"Lifestyle" is meant for you to show what your occupation is and what you like doing on dating sites. You describe your inspirations and reveal what makes your heartbeat. This is also where you type in your desires. Yes, everyone is here to find a sugar daddy or sugar baby, but they have some kind of end goal within their minds.
Personality
Here you can write about your habits and mention what kind of mood you have for sugar dating. Some personalities are simply incompatible, and you want to avoid this in the future. An important thing here is that your personality is partially filled when you answer the questionnaire while registering.
Tips to Create a Popular Profile
An interesting profile is the key to successful online dating. And it doesn't matter what your goals are – flirting, friendship, or finding a life partner. In any of these cases, you should attract the attention of other users. But that's the problem – popularity isn't easy on many sugar dating sites. This task becomes even more difficult, given that your profile should not look like a commercial "product" and should be as natural as possible. Find a sugar partner who partially values your inner world.
News and funny stories from your life, interests, hobbies, life priorities, tastes, and views on certain issues. Interesting information in your profile encourages others to get to know you better as you 100% don't belong to fake profiles.
Real RichMeetBeautiful Reviews
We've seen the reviews of genuine date seeking people concerning RichMeetBeautiful. Granted, there are some lukewarm reviews with users being unsatisfied, but there is one main explanation for that. Some people don't understand for what purposes you should use a RichMeetBeautiful account. Rich Meet Beautiful is for sugar babies and daddies.
This is a kind of relationship based on material values, so it's far from finding your true love, etc. It is a dating site, but for sugar relationships. Sugar daddies think that RichMeetBeautiful does its job amazingly, and this is the target audience you should look at.
Getting Genuine Customer Service Value
Every dating website should have good genuine customer service. The site can be comfortable with many pros, but you can't avoid specific issues involving sugar partners. Being an international provider of sugar dating, RichMeetBeautiful cannot provide phone calls for every single country out there. Nevertheless, you can leave them a message via email or use 24/7 chat to reach a mutually beneficial arrangement.
RichMeetBeautiful Video Review
As for video review, there isn't much to say. This video right here doesn't go much into describing what special features you can use with the Rich Meet Beautiful account. Furthermore, it doesn't delve as much into the rich meet beautiful cost.
There is some information revealed, however. The video shows the immaculate design of RichMeetBeautiful so it confirms how it's better than major competitor's sites. It looks pompous and is connected to the word "Rich" within the site. The main page has a lot of information, including the thoughts of other members.
Conclusion
Now you have all the information about RichMeetBeautiful you need. This is a great place for finding a mutually beneficial relationship. Yes, the subscription is a bit expensive but is also a test of whether your sugar daddy can afford it for online dating. We enjoyed the inclusion of the mobile version and think that the free features can make your experience worthwhile.