Best Free Sugar Momma Apps
Last Updated on February 8, 2023 by Jeffery Maxwell
Young and attractive men seeking cougars or attractive and experienced older ladies can use the best free sugar mama apps. It's not a new type of relationship when a man dates an attractive older lady while also gaining monetary and other benefits. These relationships are pleasurable for both. Thus, you can use the following best sugar mama apps: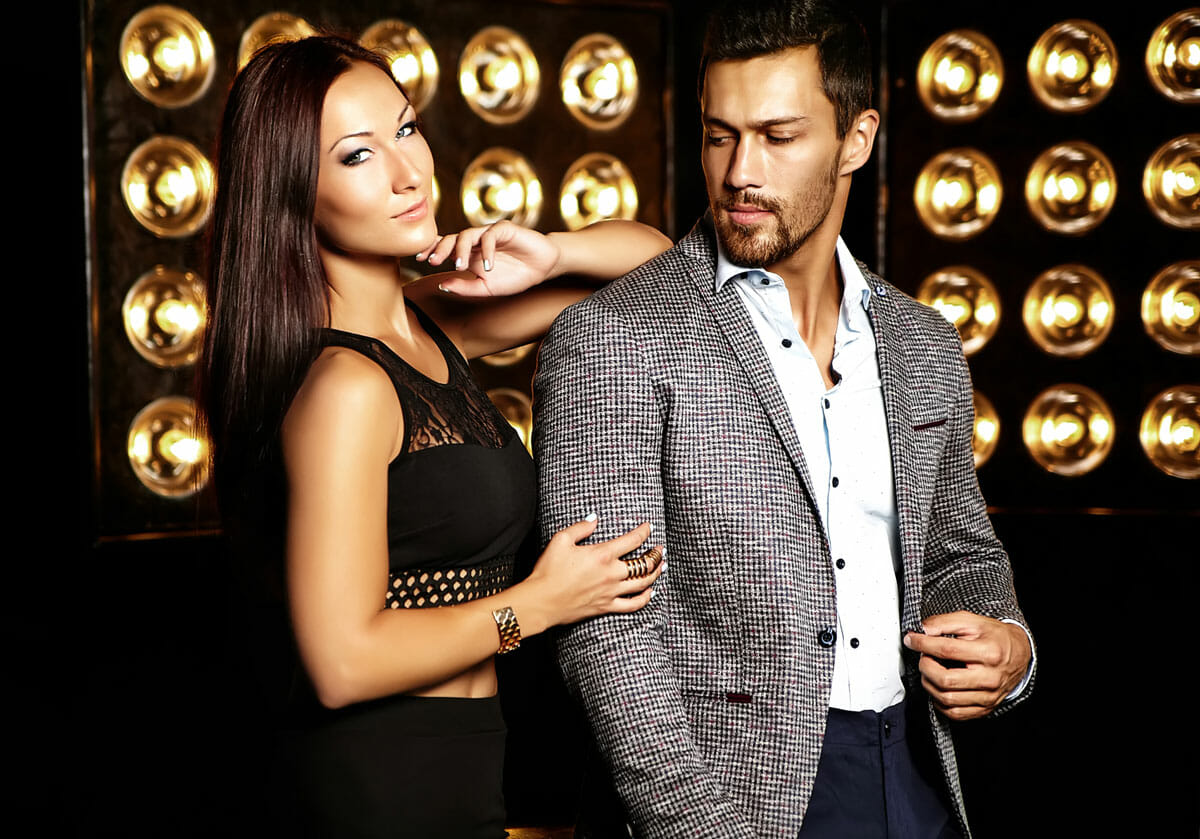 Ashley Madison.
Cougar Life.
Adult Friend Finder.
Cougared.
Seeking.
Sugarbook.
OlderWomenDating.com.
EliteSingles.
Now, let's check in detail what to expect from such websites.
Ashley Madison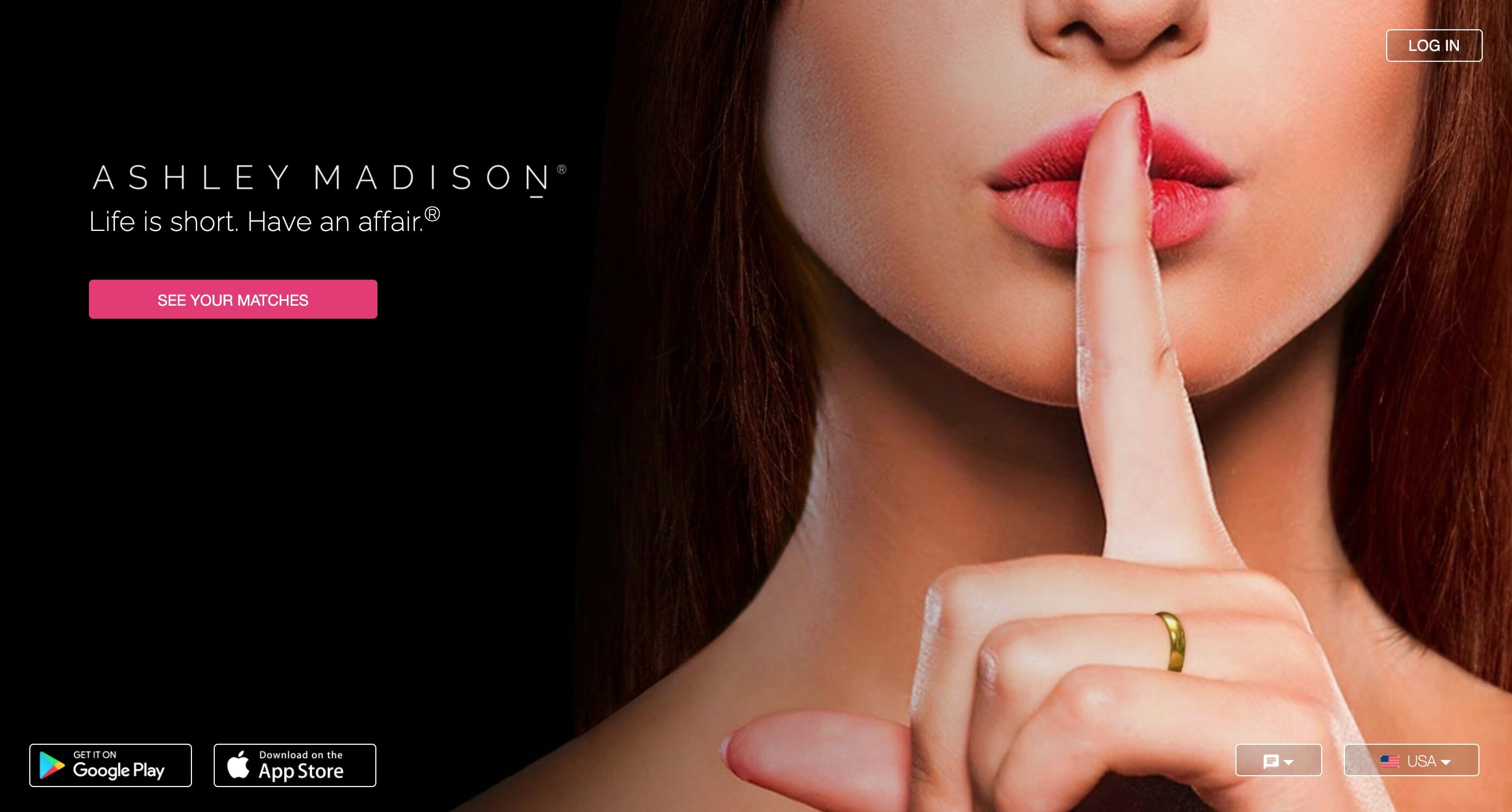 Even though Ashley Madison is not one of those sugar momma dating apps, it's still on our list. This is one of the most famous dating apps for adults who are interested in sex, hookups, and affairs. Yes, Ashley Madison is best known as a cheating website where men and women in relationships can find partners to cheat with on their significant others without losing relationships.
You can also use Ashley Madison to find a sugar momma. There are tons of women seeking secret affairs, and typically, they want just sex, not commitment. Users can also find sugar babies online on Ashley Madison. The best thing about Ashley Madison is its popularity. It's hard to find such a big platform with so many users worldwide. Thus, this platform gives better chances of meeting a sugar moma or a male sugar baby.
Pros
It's one of the most popular and recognizable platforms out there.
AshleyMadison has an emergency button that redirects users to safe sites.
AshleyMadison has a user-friendly interface.
The app has a convenient payment system when users buy credits, not subscriptions.
It doesn't show your spending in credit bank statements (statements appear as entertainment, not dating services).
Cons
The app had a major information leak, so users often are hesitant when using the site.
Cougar Life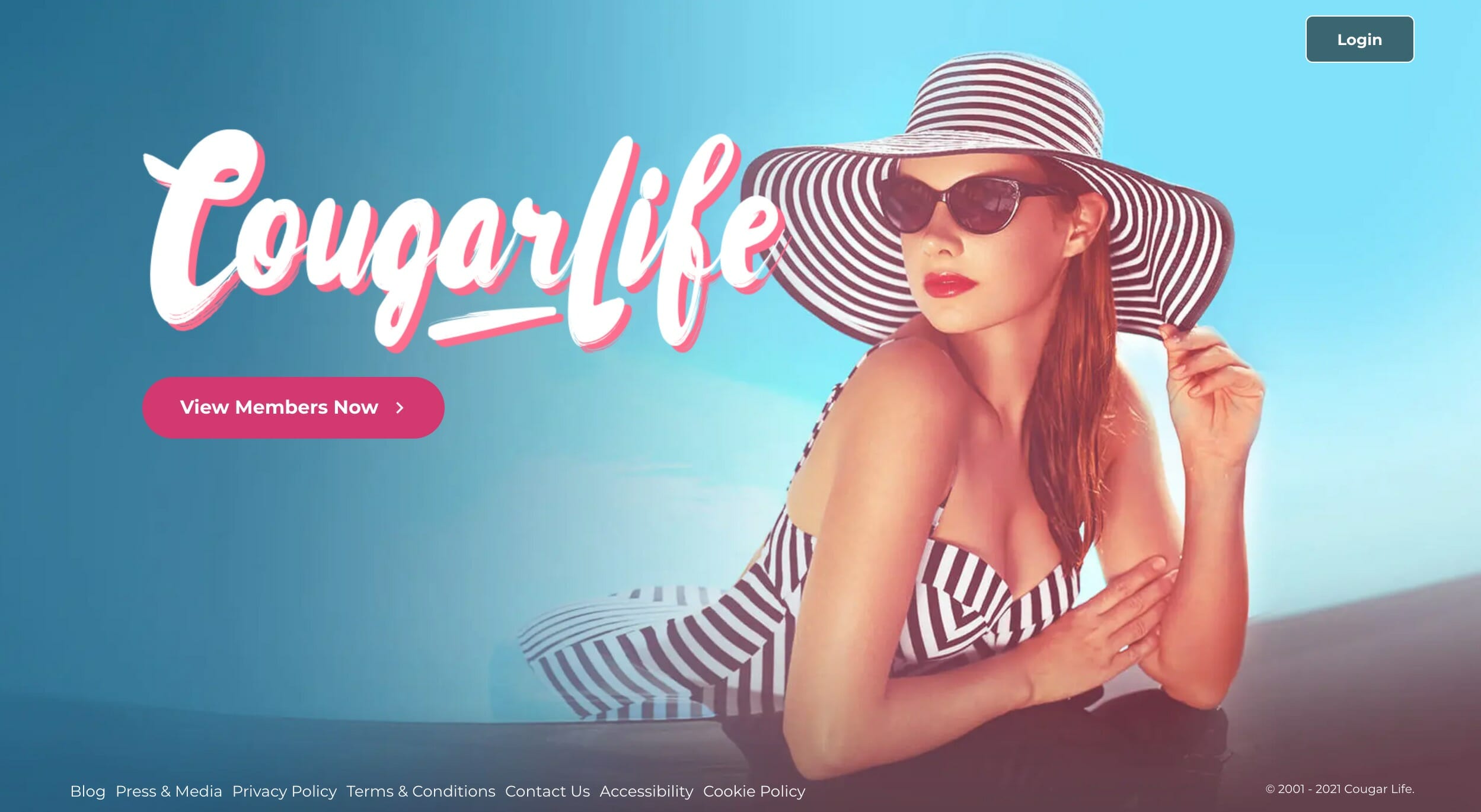 It's one of the most interesting options for ladies seeking a sugar baby (male or female). As the name hints, it's for women of older age or cougars. Most people don't know the difference between a cougar, a MILF, and sugar mommas. Typically, cougars and sugar momas can be the same people. MILFs are young ladies who gave birth to children – it's a critical point here. Cougars are attractive, often older ladies, yet they aren't mothers.
Cougar Life is a sugar momma dating app where you can find cougars who may become your sugar mommas. It's one of the most popular websites in the area. It's easy to use the website, and it offers some of the best encounters with gorgeous sugar momas. It's extremely convenient for both parties to find perfect partners thanks to multiple features. For example, you can use compatibility tests, matchmaking games, dozens of precise filters, etc.
It's one of the best sugar momma apps since it's used by many users. Thus, it's easier to encounter a compatible match.
Pros
It has a huge audience of active users.
It's popular among sugar momas and sugar babies of all genders.
The website has a pleasant design.
It's easy to create an account.
The website has a user-friendly interface.
Cons
There is high competition among users.
Adult Friend Finder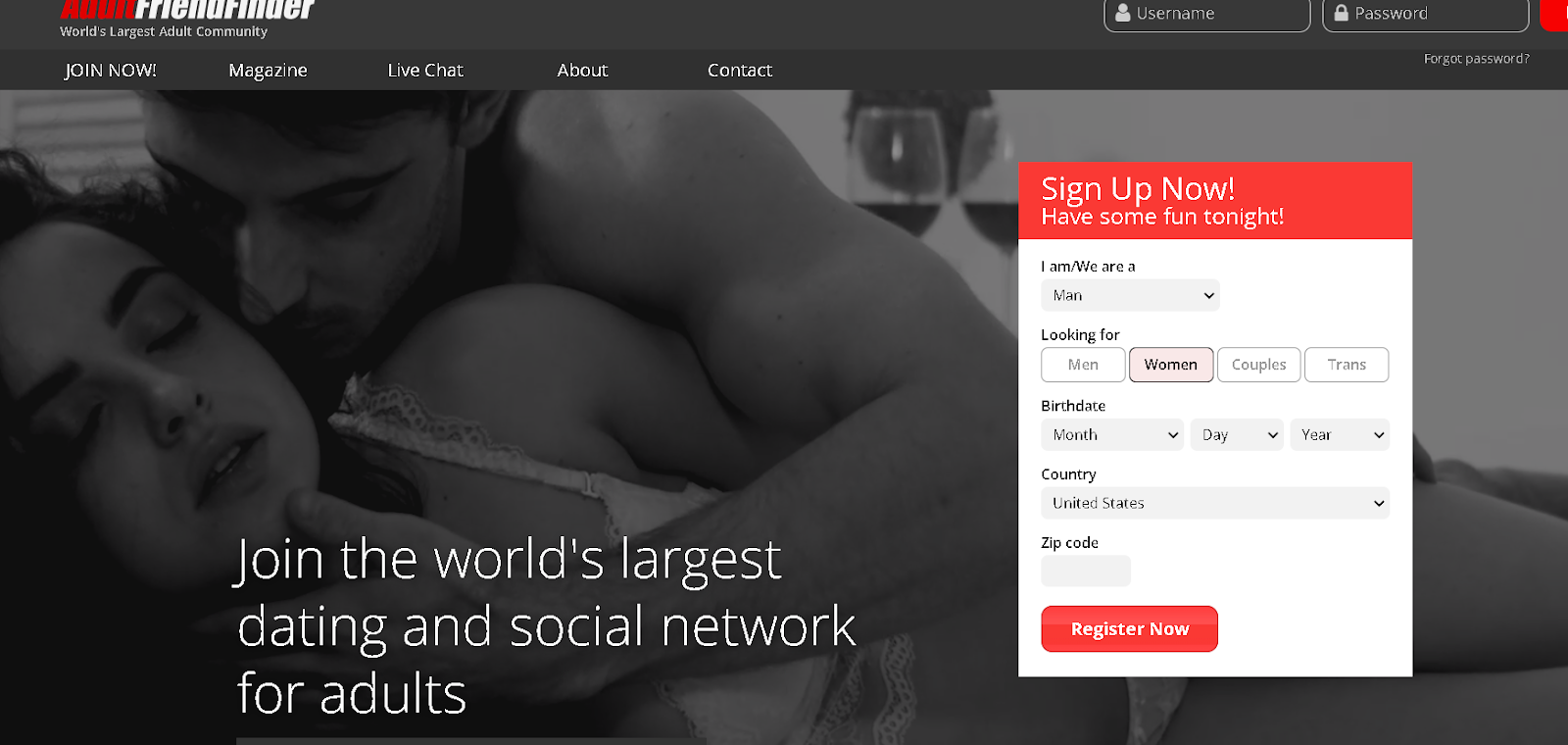 Adult Friend Finder is not exactly a sugar dating website, but it's one of the most popular adult apps. Whenever someone wants to hook up without strings attached, they use Adult friend Finder. However, the app welcomes all users with different desires, so you can use it to find a sugar mama.
It's an LGBTQ+-friendly app, so men and women can find sugar daddies and sugar mamas. The website welcomes adult content so that you will see many nude photos. Moreover, the website has a link to an affiliate webcam site, so you can also watch hot performances of older men and women (depending on your tastes).
Pros
It's one of the most popular adult dating apps.
The website allows users to form no-strings-attached relationships. Thus, it's perfect for finding sex partners.
The website welcomes people of all genders, races, ages, ethnicities, etc.
The app has nude content.
The AFF platform has a Sex Academy with amazing tips and video instructions.
It can be used as a sugar mommy/daddy app.
Cons
AFF can be too expensive, especially when using webcams.
Cougared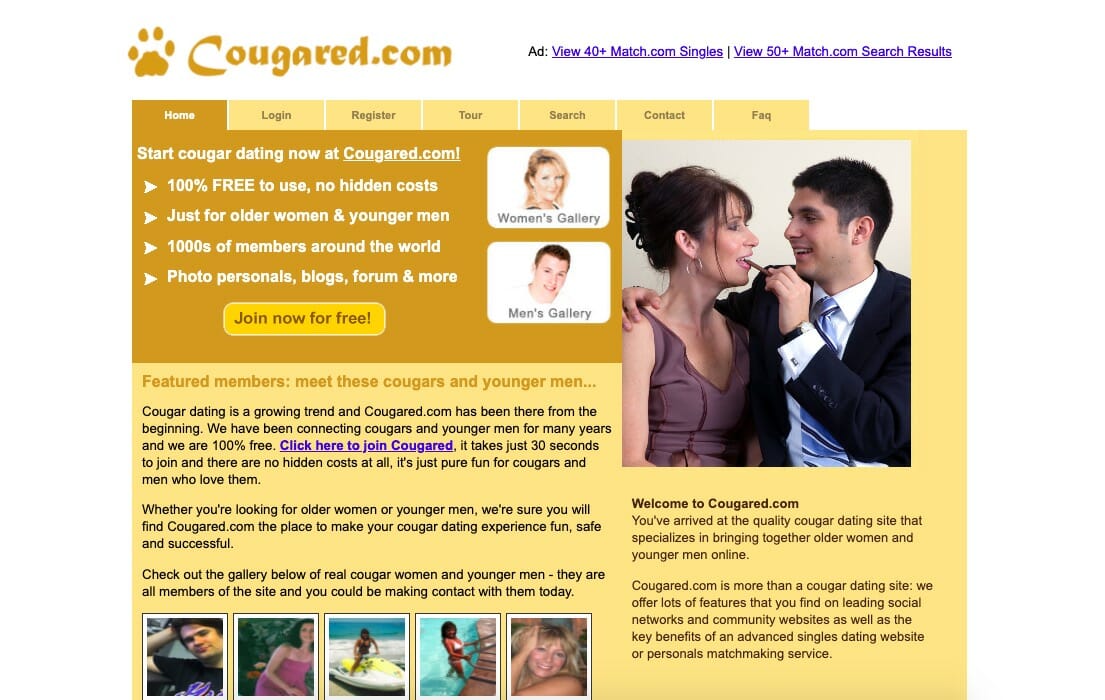 Not all guys find young or younger women attractive. Some people are more drawn to older and experienced ladies. This is because they regard older women to be experienced in various aspects and sexually appealing. One such sugar mama dating app where you may sign up and meet hot cougars is Cougared. The name says it all; it's not one of those generic dating sites!
Even though this online dating app is behind its competitors, we decided to add it to the list since it's still effective. Cougared offers excellent features. Moreover, you may use the site free of charge!
The site can't be used for sugar daddy dating, so ladies can't find older men on the site. Most men visiting Cougared are seeking older experienced ladies. Thus, this app is perfect for older women seeking younger men.
Pros
It has tons of profiles of attractive older women.
The site has precise matchmaking.
Tons of useful features.
It's possible to use the site free of charge.
Cons
The website lacks daily activity.
The audience isn't growing.
Seeking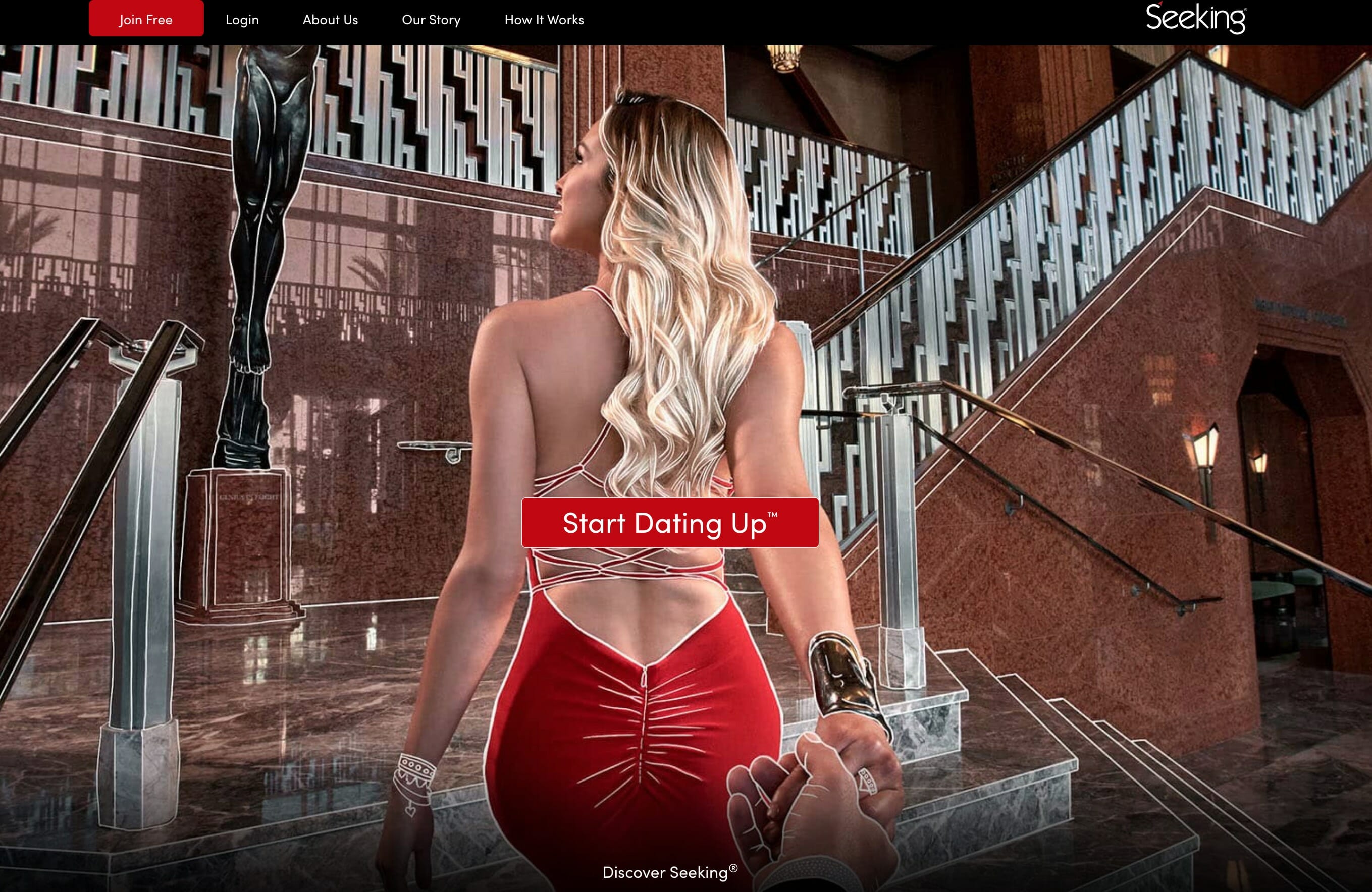 Seeking is known as a sugar daddy app, where older men find younger women. Thus, one of the most alluring dating apps for sugar relationships available is Seeking if you are a sugar baby seeking a sugar daddy. However, everyone seems to forget that it's an LGBTQ+-friendly site!
Seeking is a dating app where sugar babies can also find a sugar momma! If you're an attractive older lesbian woman, you may enjoy Seeking, as it has a huge audience of users. Just remember to state your sexuality and dating preferences. The same rule is applied to sugar babies.
This dating site is also popular because it provides sugar babies with a number of free features. The bad thing is that there may be more sugar babies than sugar mommas. In some cases, it's a good sign for sugar mommas since it should be easier for them to find a beautiful girl. But the competition among sugar babies is high.
Pros
It's LGBTQ+ friendly so that lesbian sugar babies and sugar mommies can find partners.
The app has a big audience.
It's affordable.
Easy to use due to its user-friendly interface.
Cons
The site has more sugar babies than sugar daddies and mommies.
Sugarbook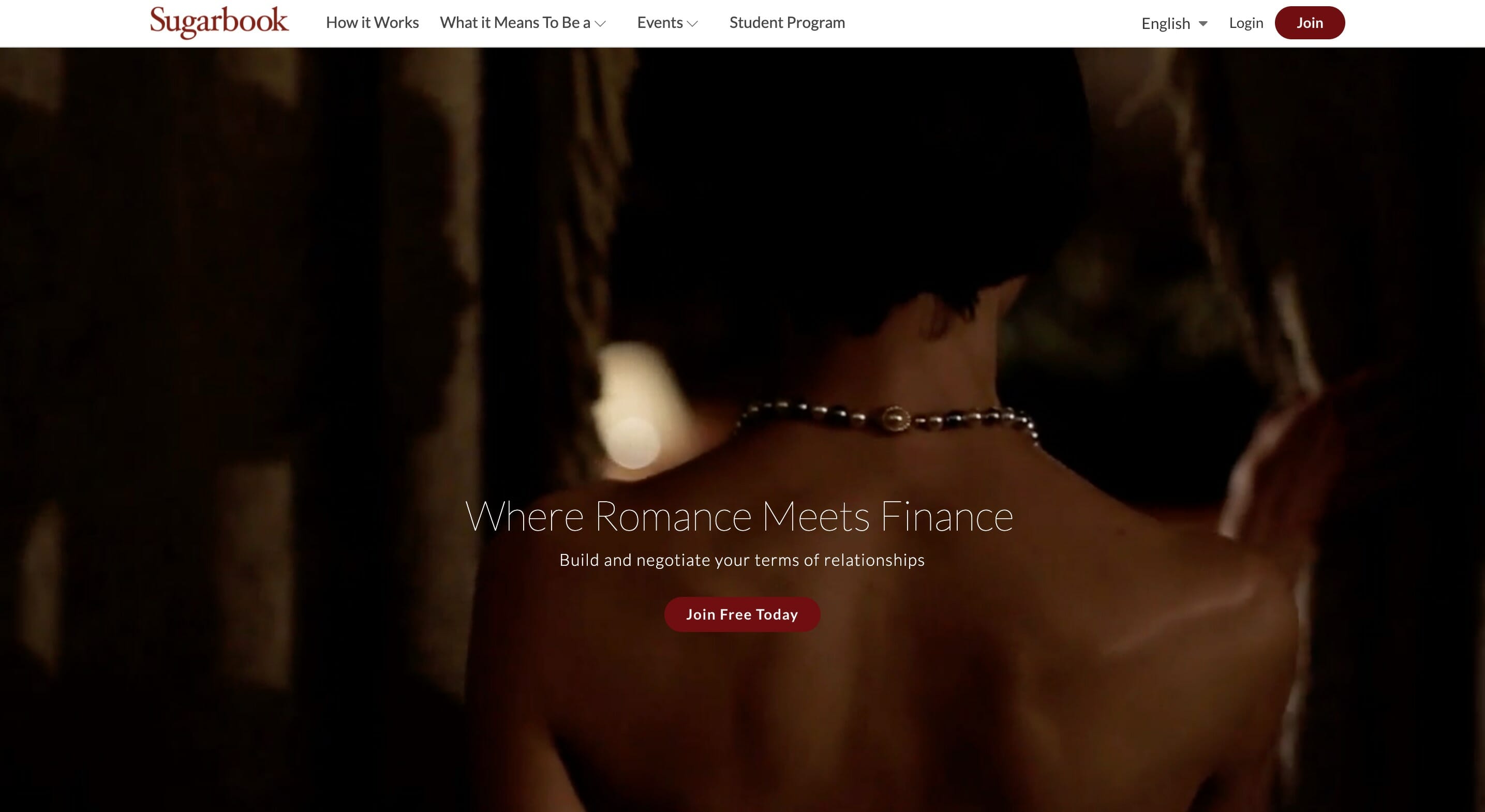 Sugarbook clearly offers sugar relationships, but it doesn't specify whether it's for sugar daddies or sugar mommies. Well, that's because the app is perfect whether you are an older woman or a man. The app is LGBTQ+ friendly and has many fun features to offer to the members of the community.
The app offers a number of security recommendations, which is extremely important for women. Whether the lady is a potential sugar momma or sugar baby, they should be safe. The platform is one of the safest services. It's safe for a potential female or male sugar baby.
You can locate older women without worrying whether you're safe. The safety aspect is also important for younger men as they often get in trouble when seeking relationships online – this fact isn't well covered in modern media. However, Sugarbook poses itself as a safe space.
The downside is that the app (not the website) is only available for Android users. As a result, iOS users are limited to using the platform through a browser.
Pros
It's safe to use.
The app is convenient for sugar mommies and sugar daddies.
Easy to use.
Cons
The app is available only for Android users.
OlderWomenDating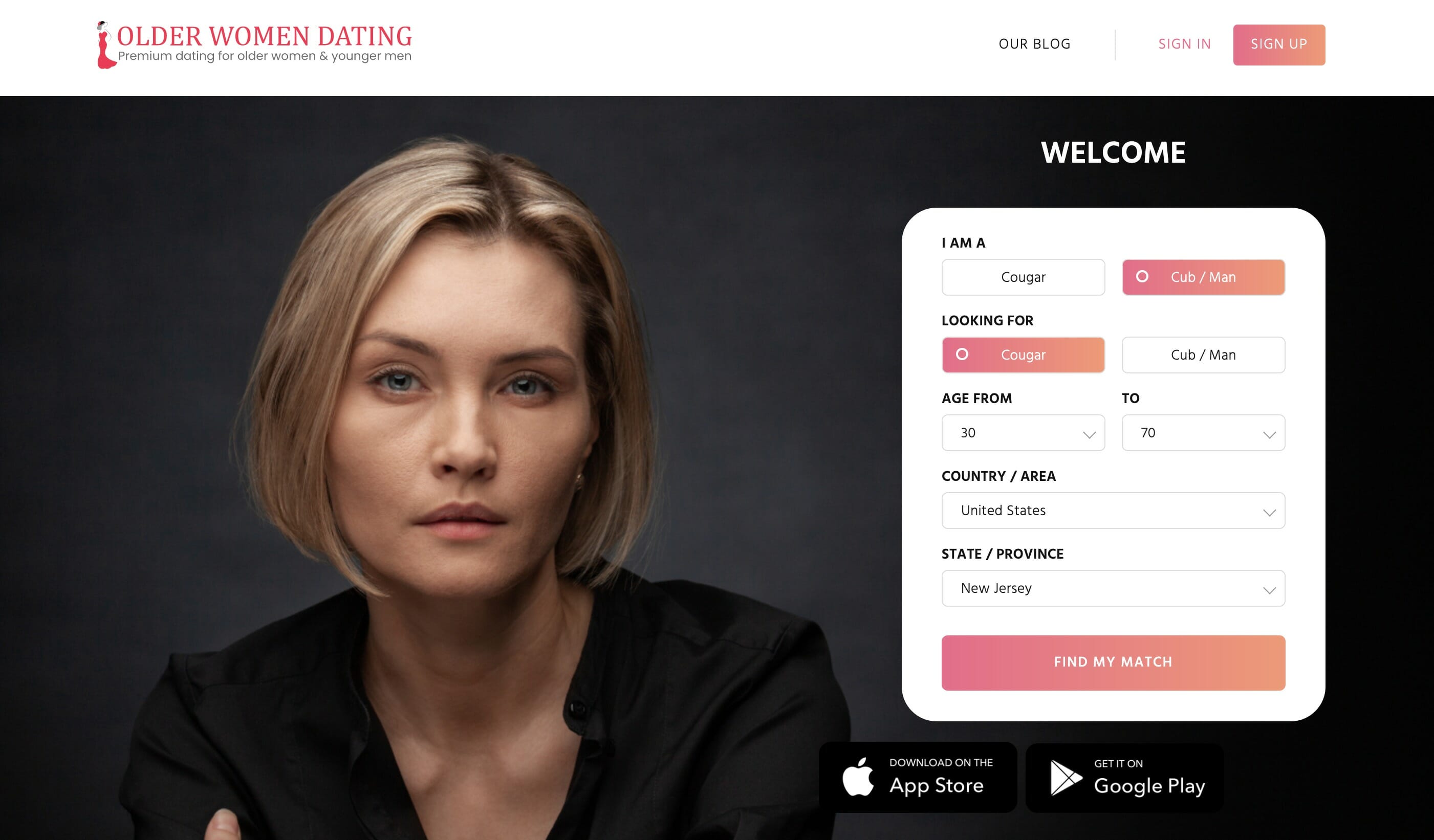 Finding a sugar momma site where you can interact with plenty of hot and successful ladies and ask one of them to be your sugar mommy might be challenging. Good thing there is such a website called OlderWomenDating! It's a reliable website owned by a company with experience in the dating industry.
On this one of the best sugar momma sites, users receive a positive experience! The site is engaging and simple to use. You can be sure that this sugar mamas pay site will be the ideal app for finding cougars because it has a sizable audience which is increasing every month.
Pros
Easy to use thanks to a convenient navigation system.
The website has a big audience from different parts of the world.
Users are active.
The website has a precise matchmaking system.
The platform offers convenient and extended search filters to help users encounter ideal partners as fast as possible.
Cons
It has fake profiles.
It doesn't have an app.
EliteSingles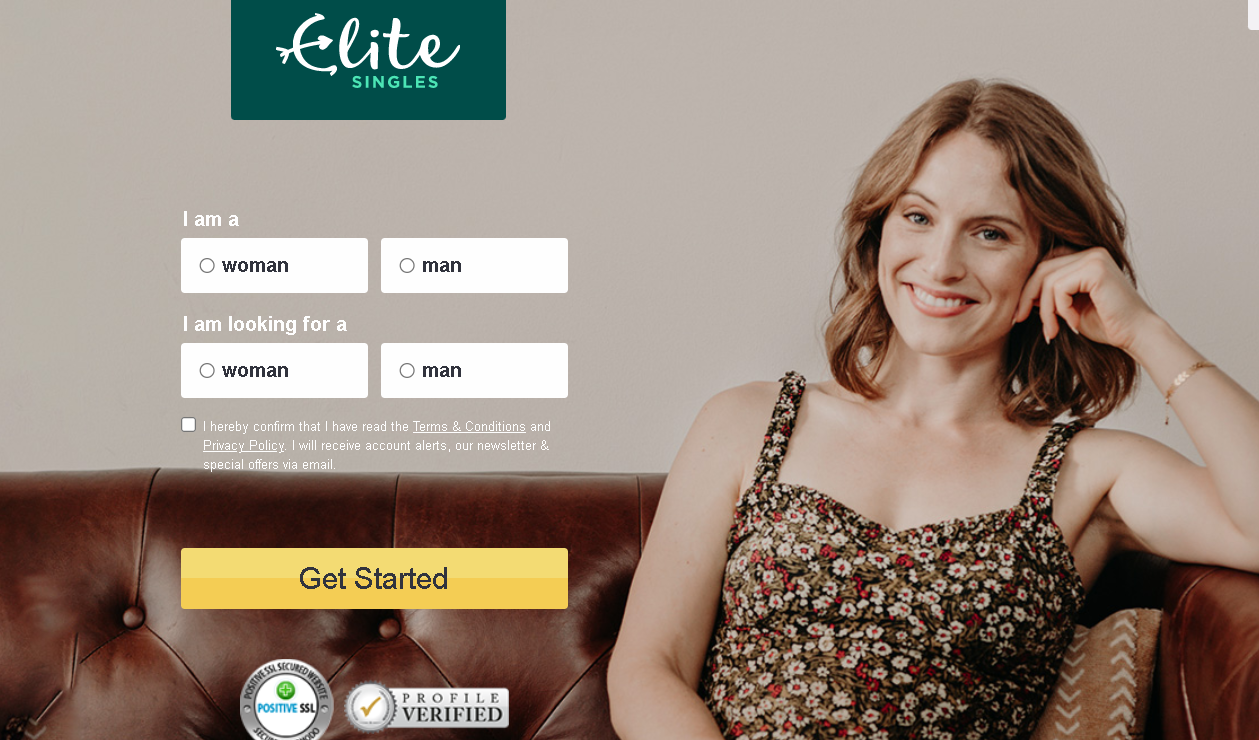 EliteSingles is the site to visit if you're seeking older ladies who are intelligent and mature. It's not exactly a sugar momma app, but you can use it as one. The idea of the site is to connect people with good education who are successful in life.
There are many successful elite and wealthy women on this app, despite the fee being slightly greater than on other platforms. Yes, if you want to use this sugar mummy, you have to be ready to pay. The good news is that it has an affordable trial and a few free features.
Since the majority of members on this site are older than 30 (sometimes much older), finding a sugar momma is a likely occurrence. EliteSingles offers a number of benefits in exchange for your time and money investment. For example, the site has tons of useful search filters to find the best sugar momma out there!
Pros
The site offers profiles of extremely successful older women.
It has one of the best matchmaking systems.
It's easy to use the app.
The site has a cheap trial period.
Cons
It can be very expensive to use this website, but worth it if you manage to find a sugar momma. They are very successful here.
It's not exactly a sugar momma app, so it should take a while to find one.
How To Choose Legit Sugar Momma App
Before you establish sugar relationships, it's critical to start seeking the app to find a perfect lady. The good news is that older women willing to start a sugar relationship often use such apps since they want to encounter hot younger guys. The best way to find them is to join a bigger dating pool. But how to pick a better app when there is such a huge choice? There are three main criteria, so check out the following sections of the article.
Check The Site's Safety
A quality sugar mama dating app won't risk its users getting in trouble. Thus, reliable sugar momma dating sites start with HTTPS rather than HTTP. If you try to open an HTTP website, Google will even warn you that the site isn't safe. Although, this message is rarely displayed. However, it's not recommended to use an HTTP website even if it opens. HTTPS means the site has an SSL certificate. Such a certificate ensures data and payment safety.
You can also start a safe sugar momma relationship on apps that appear on the App Store and the Play Market. These platforms have strict rules (especially the App Store). If the platform enables these apps, then they are of good quality.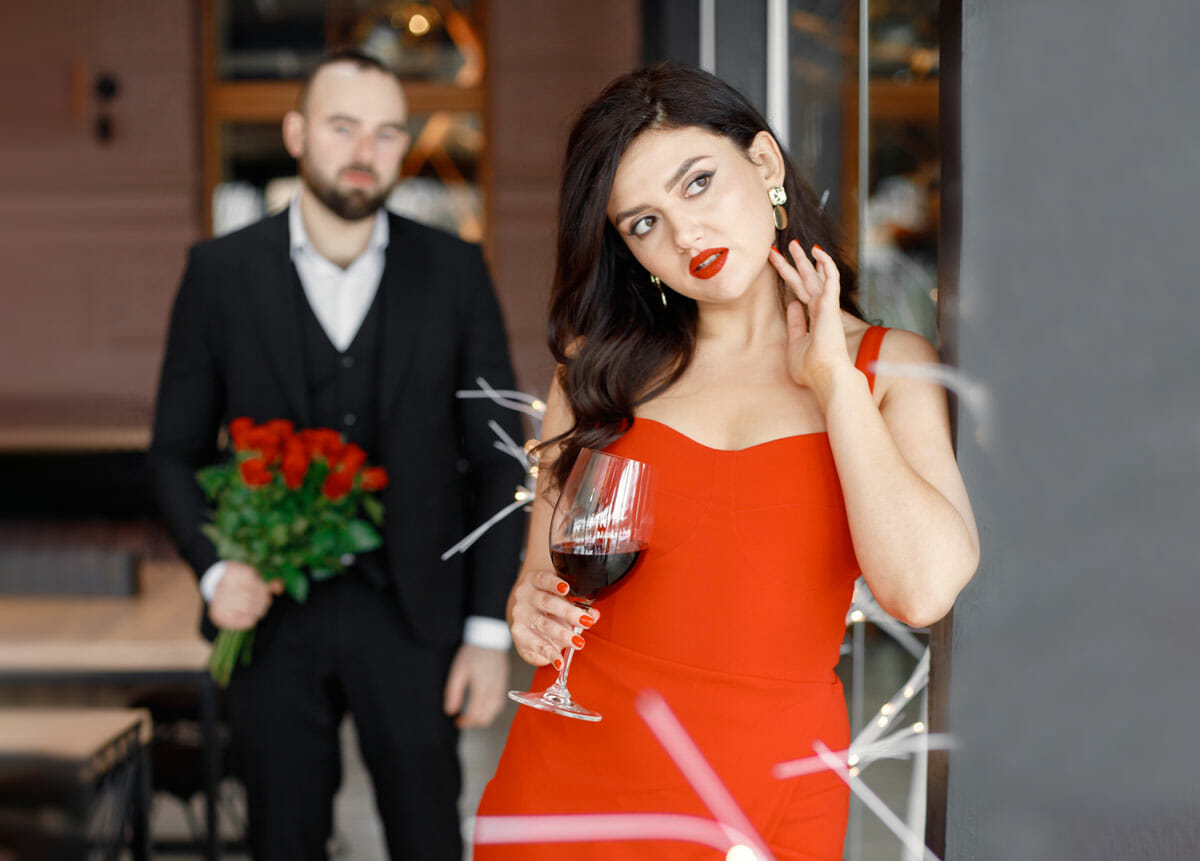 Read Reviews
Older women (sugar mommas) and younger men (sugar babies) must patiently check reviews. If sugar mama dating sites have no reviews, no negative or positive ones, then don't use the app. It's most likely a new app; it wasn't tested by many users, so that it could be a bad or scammy website.
Even if sugar mama dating apps have negative reviews, it's not a bad detail. The thing to pay attention to is when users clearly state that the site is a scam. If people complain about other stuff, it's just a personal opinion, and you can still be lucky and find a sugar mamma or baby.
Use Rating Platforms
If a sugar mommy app has a horrible rating, don't use it. The best sugar momma apps have ratings of 4 out of 5, or 9 out of 10, depending on the scale. If you see 3 out of 5, it's still OK. But you won't find a wealthy woman on apps with truly low ratings.
Tips To Find Sugar Mama On Dating Apps
Using an online dating site is fairly easy since developers make them as useful as possible. But how do you find cougars on the best sugar mama dating? Let's check out some of the most valuable tips:
Use only reliable sugar dating sites. If you risk using scammy apps or unpopular dating sites, then you may find only fake or inactive profiles.
Ensure to create an interesting profile. Sugar mommas aren't interested in immature boys, they are into young and attractive men who can offer something interesting. Show off yourself in pictures, but make an interesting biography with hobbies and interests listed.
Be polite and respectful. Older attractive women aren't interested in disrespectful men who don't know how to behave, so be a gentleman.
Conclusion On The Apps To Find Sugar Mommas
The best way to find someone specific is to start using online dating sites. Most people don't have labels on their foreheads that state what they want. It would be a great world if we knew right away what each person wants from personal relationships, but we don't function like this. Thus, we can use apps to find like-minded people.
Cougars, older men (sugar daddies), sugar mommas, and sugar babies can use the best sugar momma dating sites. That's where they can meet people who meet their preferences. We can use Tinder or other similar apps, but there is no chance we will find who we want. The usage of niche sites narrows down the search pool to the most compatible individuals.
You may also facilitate sugar dating apps by adding as many details as possible about your personality and desires. The matchmaking system will use these facts to analyze them and offer the best possible candidate among thousands of other users. But the one thing you should note is that these dating apps are effective. Moreover, it's possible to find sugar mamas even on free apps!